5'3″ / 101 lbs

32A-23-34

Black / Brown

28 Years Old
This Amirah Adara biography highlights many of the incredible attributes of this absolutely gorgeous doll.
Message boards are on fire with rumors of stunning darling Amirah Adara next scenes, as followers queue to see more of this fresh-faced chick-next-door.
The cocksucking abilities of throatfucking experts like Amirah will blow your mind and have you coming back over and over. Her ease in front of the camera comes as no surprise to Amirah's friends, as she's always had a fiery charisma that attracts men's attention.
Whether that's studying or cosplaying a sexual dream, Amirah works hard, and plays harder. From her pretty smile down to her distinctive heart shaped snatch, everything about this bisexual seducer is inviting, alluring, and oh so stimulating.
Her firm physique and fun loving dynamic character attained her a position on the best pornstar strippers list. So if you've ever had dreams about screwing a pretty ski bunny or bikini-clad beach goddess, then Amirah Adara is here to make all of your dreams come true.
This hot babe was 19 years old when she started banging for us to watch. Over 8 years, and 680 porn movies later, Amirah Adara is still wanting to ride some more dick, and lick some more twat.
Amirah Adara is featured on
Best Petite Pornstar Strippers
, and
Hottest Brunette Pornstar Strippers
.
Amirah Adara Biography Summary
Amirah Adara was born in Hungary on 18/Feb/1992 which makes her an Aquarius. Her measurements are 32A-23-34, she weighs in at 101 lbs (46 kg) and stands at 5'3″ (160 cm). Her body is slim with real/natural 32A firm tits. She has sparkling brown eyes and lovely black hair.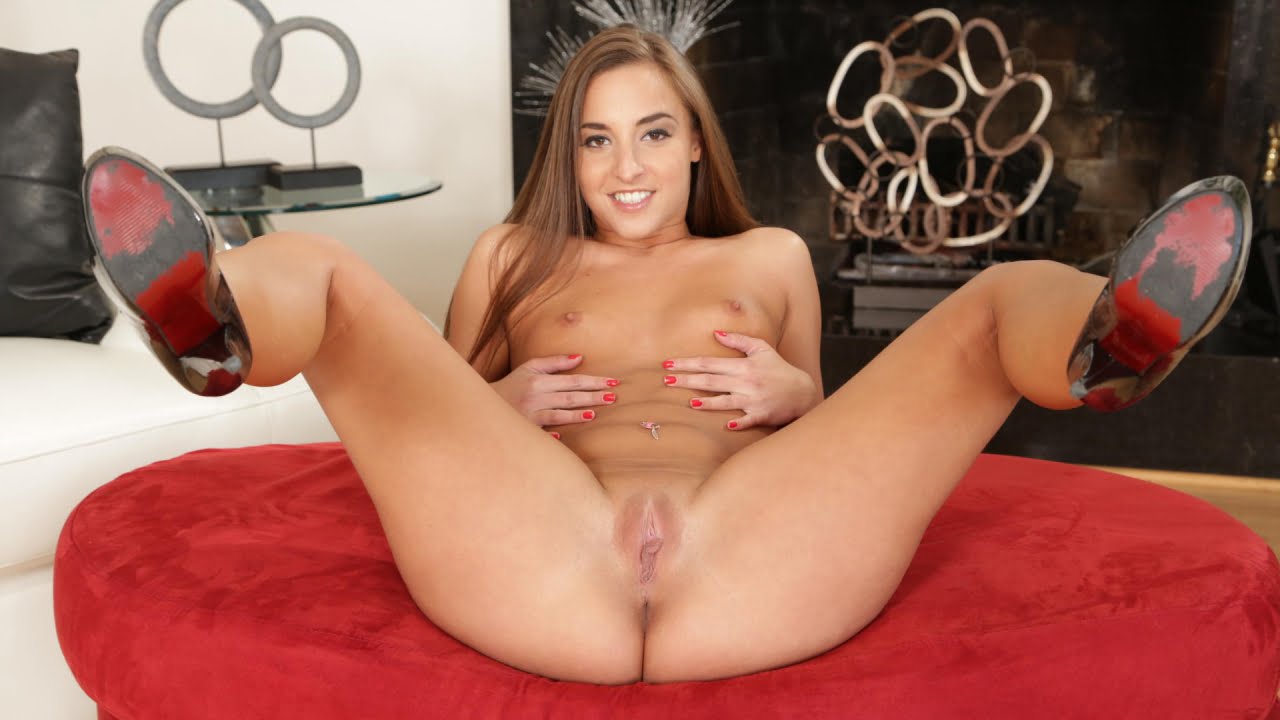 2022 Award Wins and Nominations
AVN Awards – Nominee: Best International Lesbian Sex Scene, Get In (II) (2021)
2021 Award Wins and Nominations
XBiz Europa Awards – Nominee: Best Sex Scene – Glamcore, Threesome Anal Temptations 3 (2020)
XBiz Europa Awards – Winner: Best Sex Scene – Lesbian, Catch Me If You Can (2020)
XBiz Europa Awards – Nominee: Best Sex Scene – Lesbian, Cherry's Anal Beauties (2021)
XBiz Europa Awards – Nominee: Best Sex Scene – Lesbian, This is Budapest: The Movie (2020)
2020 Award Wins and Nominations
AVN Awards – Nominee: Best Foreign-Shot All-Girl Sex Scene, Home Sweet Home 1: Step By Step (2018)
AVN Awards – Winner: Best Foreign-Shot All-Girl Sex Scene, Bacchanalia (2019)
AVN Awards – Nominee: Female Foreign Performer of the Year
Spank Bank Awards – Nominee: Daisy Chain Darling of the Year
Spank Bank Awards – Nominee: Downward Doggystyle
Spank Bank Awards – Nominee: European Enchantress of the Year
Spank Bank Awards – Nominee: Spooning Specialist
Spank Bank Awards – Nominee: Tiniest Vag
XBiz Awards – Nominee: Foreign Female Performer of the Year
XBIZ Europa Awards – Nominee: Best Sex Scene – Glamcore, Escorte de luxe 5: Henessy et Cherry (2018)
XBIZ Europa Awards – Nominee: Best Sex Scene – Lesbian, Yoga Temptations (2019)
XBIZ Europa Awards – Nominee: Best Sex Scene – Lesbian, Jasmine Jae Sex Addict (2020)
XBIZ Europa Awards – Nominee: Best Sex Scene – Lesbian, Bacchanalia (2019)
XBIZ Europa Awards – Nominee: Female Performer of the Year
2019 Award Wins and Nominations
AVN Awards – Nominee: Female Foreign Performer of the Year
Spank Bank Awards – Nominee: Airtight Angel of the Year
Spank Bank Awards – Nominee: European Enchantress of the Year
Spank Bank Awards – Nominee: Gangbanged Girl of the Year
Spank Bank Awards – Nominee: Most Awe Inspiring Gape
Spank Bank Awards – Nominee: Most Enthusiastic Fuck Bunny
XBiz Awards – Nominee: Foreign Female Performer of the Year
XBIZ Europa Awards – Nominee: Best Sex Scene – Lesbian, Bad Girls 1: Lesbian Addiction (2018)
XBIZ Europa Awards – Nominee: Best Sex Scene – Lesbian, Yoga Temptations (2019)
XBIZ Europa Awards – Nominee: Female Performer of the Year
XBIZ Europa Awards – Nominee: Female Performer of the Year
2018 Award Wins and Nominations
AVN Awards – Nominee: Best Sex Scene in a Foreign-Shot Production, Joueuse de Tennis (2016)
AVN Awards – Nominee: Female Foreign Performer of the Year
Spank Bank Awards – Nominee: Airtight Angel of the Year
Spank Bank Awards – Nominee: Best Booty
Spank Bank Awards – Nominee: Countess of Contortionism
Spank Bank Awards – Nominee: European Enchantress of the Year
Spank Bank Awards – Nominee: Most Awe Inspiring Gape
Spank Bank Awards – Nominee: Sharing Is Caring (Cumswapping Cutie of the Year)
Spank Bank Technical Awards – Winner: Houdini's Favorite 'Cock Illusionist'
XBiz Awards – Nominee: Foreign Female Performer of the Year
2017 Award Wins and Nominations
AVN Awards – Nominee: Best Sex Scene in a Foreign-Shot Production, Artemi's Swingers Party (2016)
AVN Awards – Nominee: Female Foreign Performer of the Year
Spank Bank Awards – Nominee: Baroness of Licking Lady Ass
Spank Bank Awards – Nominee: Contessa of Cum
Spank Bank Awards – Nominee: Smooth As Silk (aka Best Bald Beaver)
XBiz Awards – Nominee: Foreign Female Performer of the Year
2016 Award Wins and Nominations
AVN Awards – Nominee: Fan Award: Most Epic Ass
Spank Bank Awards – Nominee: BBC Slut of the Year
Spank Bank Awards – Nominee: Dirty Little Slut of the Year
Spank Bank Awards – Winner: Gangbanged Princess of the Year
Spank Bank Awards – Nominee: Imported Temptress of the Year
Spank Bank Awards – Nominee: Most Awe Inspiring Gape
Spank Bank Awards – Nominee: Most Comprehensive Utilization of All Orifices
Spank Bank Awards – Nominee: Most Spanked To Girl of the Year
Spank Bank Awards – Nominee: Smooth As Silk (aka Best Bald Beaver)
Spank Bank Technical Awards – Winner: Best Tan Lines
XBiz Awards – Nominee: Foreign Female Performer of the Year
2015 Award Wins and Nominations
XBiz Awards – Nominee: Foreign Female Performer of the Year
Amirah Adara Biography References