5'4″ / 112 lbs

36D-33-35

Black / Hazel

32 Years Old
This Anissa Kate biography highlights some of of the wonderful features of this truly exquisite hottie.
Everything about Anissa Kate is super-chill.
She's petite, and light on her feet, but her pussy can take a heavy-duty pounding. A bad-assed raven-haired submissive who regularly attends foot fetish parties, Anissa enjoys being tied up, deepthroats big dick with ease, and fantasizes about one day doing a deep-sea fucking scene.
When she isn't being worshiped on set for the means to turn any scene into a classic, Anissa likes to keep in shape with exercise and exercise, which means this flexible hottie can fulfill all your wildest contortionist fantasies. This spicy spinner is active online, chatting with her followers and sharing exclusive attractive clips and photos whenever she gets the chance.
If you love babes who know their way around a cock, and have a dominating presence in the bedroom, then you know how Anissa Kate is one of the best pornstar strippers. Anissa confesses that her guilty pleasure is to speed around in her car, then come home full of adrenaline and ready to fuck.
This smouldering slut was 24 years old when she started out banging for us to watch. Over 8 years, and 875 porn sex scenes later, Anissa Kate is still wanting to suck some more dick, and lick some more snatch.
Anissa Kate is featured on
Best Anal Pornstar Strippers
,
Best Lingerie Pornstar Strippers
,
Best Petite Pornstar Strippers
,
Best Pornstar Boobs Strippers
,
Hottest Brunette Pornstar Strippers
, and
Most Beautiful Pornstar Strippers
.
Anissa Kate Biography Summary
Anissa Kate was born in Lyon, France on 7/May/1987 which makes her a Taurus. Her measurements are 36D-33-35, she weighs in at 112 lbs (51 kg) and stands at 5'4″ (163 cm). Her body is average with real/natural E beautiful tits. She has sexy hazel eyes and lovely black hair.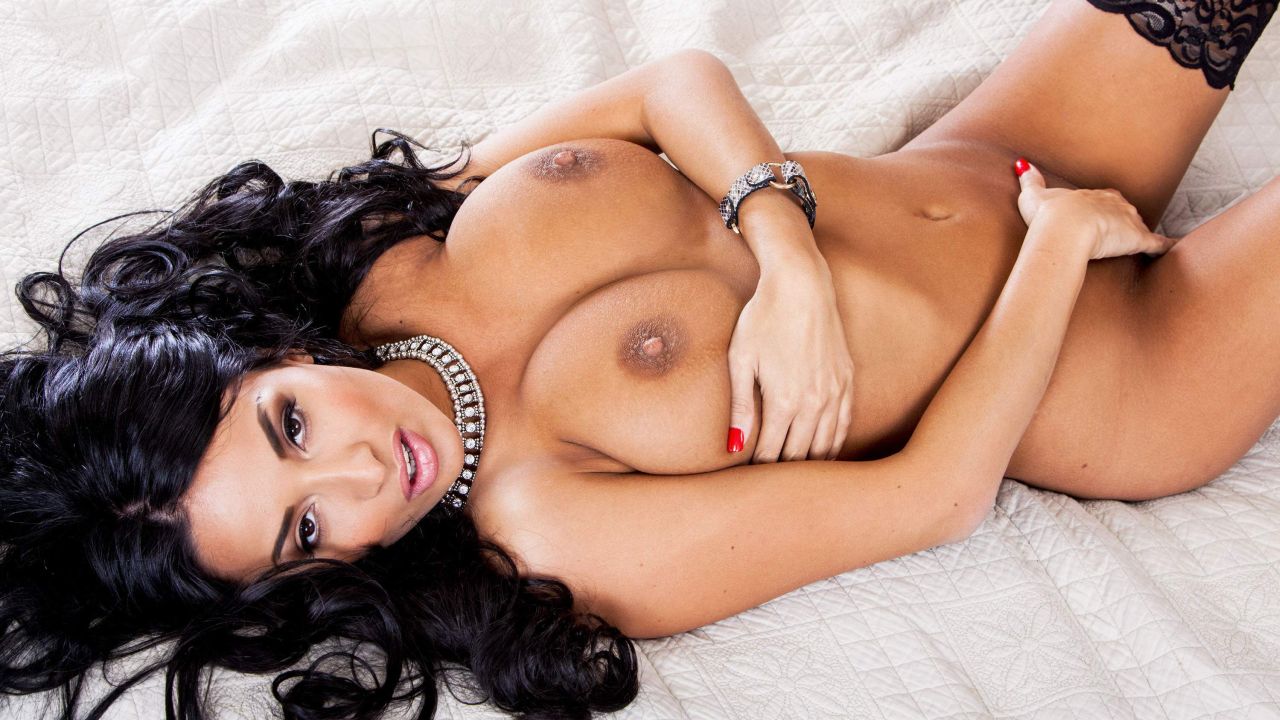 2022 Award Wins and Nominations
AVN Awards – Nominee: Best Gangbang Scene, Pulsions 2 (2020)
2021 Award Wins and Nominations
AVN Awards – Nominee: Female Foreign Performer of the Year
2020 Award Wins and Nominations
AVN Awards – Nominee: Female Foreign Performer of the Year
Spank Bank Awards – Nominee: Best Body Built For Sin
Spank Bank Awards – Nominee: Cuckold Queen of the Year
Spank Bank Awards – Nominee: European Enchantress of the Year
Spank Bank Awards – Nominee: Size Queen
XBiz Awards – Nominee: Foreign Female Performer of the Year
XBIZ Europa Awards – Nominee: Best Sex Scene – Feature Movie, Sex Dance (2018)
XBIZ Europa Awards – Nominee: Best Sex Scene – Gonzo, Rocco's Abbondanza 7 (2019)
XBIZ Europa Awards – Nominee: Female Performer of the Year
2019 Award Wins and Nominations
AVN Awards – Winner: Female Foreign Performer of the Year
XBiz Awards – Nominee: Foreign Female Performer of the Year
XBIZ Europa Awards – Nominee: Best Sex Scene – Glamcore, Luxure 8: Comblees par d'autres (2017)
XBIZ Europa Awards – Nominee: Female Performer of the Year
XBIZ Europa Awards – Nominee: Female Performer of the Year
2018 Award Wins and Nominations
AVN Awards – Nominee: Best Sex Scene in a Foreign-Shot Production, Outland 2: Looking for Freedom (2017)
AVN Awards – Nominee: Best Virtual Reality Sex Scene, Public Bang (2017)
AVN Awards – Nominee: Female Foreign Performer of the Year
Spank Bank Awards – Nominee: European Enchantress of the Year
Spank Bank Awards – Nominee: Exotic Femme Fatale of the Year
Spank Bank Awards – Nominee: VR Star of the Year
XBiz Awards – Nominee: Foreign Female Performer of the Year
2017 Award Wins and Nominations
AVN Awards – Nominee: Best Sex Scene in a Foreign-Shot Production, Manon's Perfume (2015)
XBiz Awards – Winner: Best Scene – Parody Release, Storm of Kings (2016)
XBiz Awards – Nominee: Foreign Female Performer of the Year
2016 Award Wins and Nominations
AVN Awards – Nominee: Best Sex Scene in a Foreign-Shot Production, Secretary With Glasses (2014)
AVN Awards – Nominee: Fan Award: Best Boobs
AVN Awards – Nominee: Female Foreign Performer of the Year
Spank Bank Awards – Nominee: Imported Temptress of the Year
XBiz Awards – Nominee: Foreign Female Performer of the Year
2015 Award Wins and Nominations
AVN Awards – Nominee: Best Sex Scene in a Foreign-Shot Production, Hardcore Fever (2014)
AVN Awards – Nominee: Fan Award: Best Boobs
AVN Awards – Winner: Female Foreign Performer of the Year
Nightmoves – Nominee: Best Boobs
Nightmoves Fan Awards – Nominee: Best Boobs
XBiz Awards – Nominee: Foreign Female Performer of the Year
2014 Award Wins and Nominations
AVN Awards – Nominee: Best Double Penetration Sex Scene, DP Fanatic 2 (2012)
AVN Awards – Nominee: Best Sex Scene in a Foreign-Shot Production, Private Gold 162: 19th Birthday Present: the Greatest Orgy (2013)
AVN Awards – Winner: Best Sex Scene in a Foreign-Shot Production, Innocente (2013)
AVN Awards – Winner: Female Foreign Performer of the Year
Erotic Lounge Awards – Nominee: Fan Award: Beste Darstellerin
XBiz Awards – Nominee: Best Scene – All-Girl, Pornochic 24: Ariel and Lola (2013)
XBiz Awards – Nominee: Best Scene – Vignette Release, My Dad's Hot Girlfriend 17 (2013)
XBiz Awards – Nominee: Female Foreign Performer of the Year
2013 Award Wins and Nominations
AVN Awards – Nominee: Best Group Sex Scene, Initiation of Anissa Kate (2012)
AVN Awards – Nominee: Best Sex Scene in a Foreign-Shot Production, Den of Depravity (2012)
AVN Awards – Nominee: Female Foreign Performer of the Year
Erotic Lounge Awards – Nominee: Fan Award: Beste Darstellerin
Erotic Lounge Awards – Nominee: Fan Award: Beste Regie
Nightmoves – Nominee: Best Boobs
Sex Awards – Nominee: Porn's Best Body
Sex Awards – Nominee: Sexiest Adult Star
XBiz Awards – Nominee: Best Scene – Gonzo/Non-Feature Release, Angels of Debauchery 9 (2012)
XBiz Awards – Nominee: Foreign Female Performer of the Year
Anissa Kate Biography References