5'4″ / 99 lbs

32C-28-33

Black / Hazel

27 Years Old
This Ariana Marie biography presents many of the wonderful attributes of this absolutely stunning doll.
With her plump dick-sucking lips and big tits, Ariana Marie is a smoking smouldering tramp who loves to porn.
Her toned waist, magnificent breasts, and super lovely style have given her the leg up she needs to stand out in the crowd. While she may still be in the bombshell category, this girl is as experienced as any tramp.
Just imagining her reaching into her little white panties to play with herself is more than we can take. On the rare day off from working, viewers will be delighted to know she often spends it with her PS4, which she says is her best friend.
This curvy bisexual charmer has done fucks in all kinds of niches from bondage to lesbian and everything in between, makes her a best pornstar strippers. Her perfectly proportioned looks, glowing skin, smoldering green eyes and insatiable sexual appetite make her one little booty-shaker you'll want to watch over and over again.
Best Petite Pornstar Strippers
,
Best Pornstar Boobs Strippers
,
Best Young Pornstar Strippers
,
Most Beautiful Pornstar Strippers
, and
Pornstar with Tattoos Strippers
.
Ariana Marie Biography Summary
Ariana Marie was born in Dallas, Texas on 15/Mar/1993 which makes her a Pisces. Her measurements are 32C-28-33, she weighs in at 99 lbs (45 kg) and stands at 5'4″ (162 cm). Her body is slim with real/natural 32C (70C) perfect tits. She has captivating hazel eyes and lovely black hair.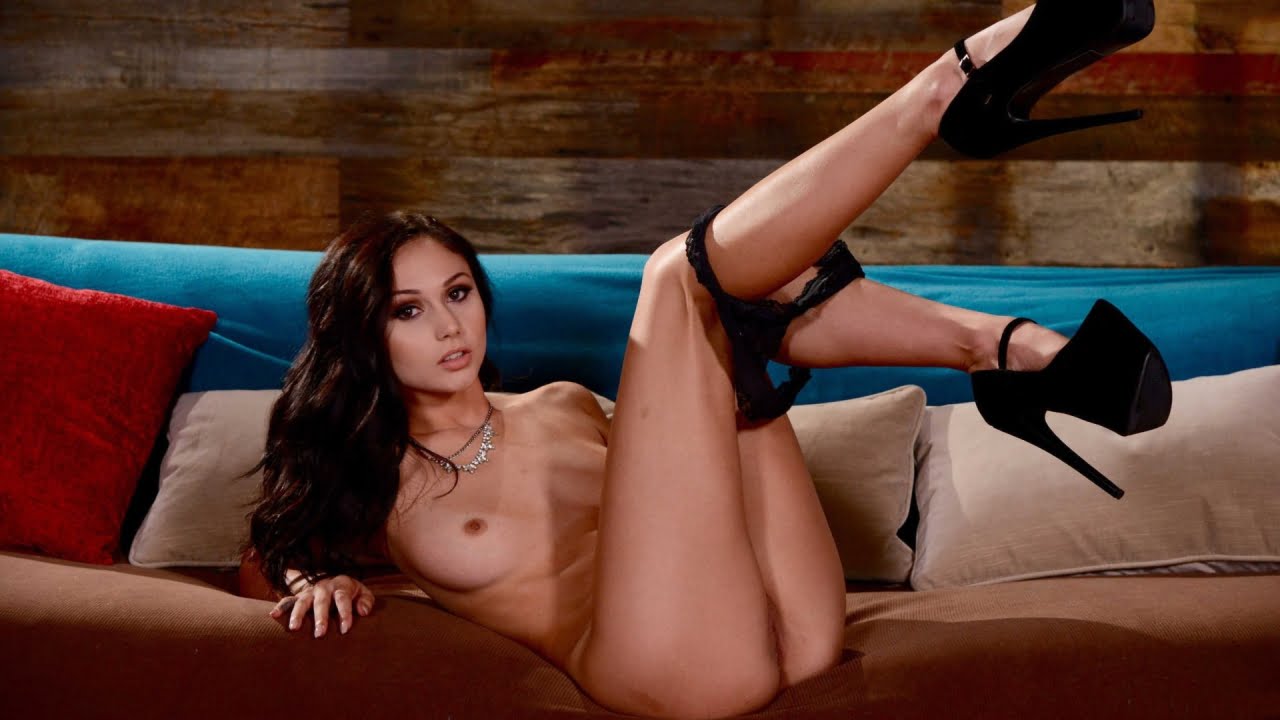 2022 Award Wins and Nominations
AVN Awards – Nominee: Best POV Sex Scene, Intimate POV Anal With Ariana Marie (2021)
2021 Award Wins and Nominations
AVN Awards – Nominee: Best Three-Way Sex Scene: G/G/B, Pushed In The Right Direction (2019)
AVN Awards – Nominee: Fan Award: Favorite Female Porn Star
AVN Awards – Winner: Mainstream Venture of the Year
XRCO Awards – Nominee: Unsung Siren
2020 Award Wins and Nominations
AVN Awards – Nominee: Best Three-Way Sex Scene – B/B/G, Doe Projects 12788 (2018)
AVN Awards – Nominee: Best Three-Way Sex Scene: G/G/B, Hardcore Threesomes 3 (2019)
AVN Awards – Nominee: Fan Award: Favorite Female Porn Star
Fleshbot Awards (Straight) – Nominee: Female Performer of the Year
Spank Bank Awards – Nominee: Areola of the Gods
Spank Bank Awards – Nominee: Best 'After' Hair
Spank Bank Awards – Nominee: Best Legs
Spank Bank Awards – Nominee: Master of Missionary
Spank Bank Awards – Nominee: Most Beautiful Seductress
XBiz Awards – Nominee: Best Sex Scene – Vignette, Anal Threesomes 5 (2019)
2019 Award Wins and Nominations
AVN Awards – Nominee: Best All-Girl Group Sex Scene, I Know Who You Fucked Last Halloween (2018)
AVN Awards – Nominee: Best Boy/Girl Sex Scene, XXX Parodies (2018)
AVN Awards – Nominee: Best Double Penetration Sex Scene, Ariana Marie: A Little Bit Harder (2018)
AVN Awards – Nominee: Best Girl/Girl Sex Scene, Ariana Marie: A Little Bit Harder (2018)
AVN Awards – Nominee: Best Three-Way Sex Scene – B/B/G, I Know Who You Fucked Last Halloween (2018)
AVN Awards – Nominee: Best Three-Way Sex Scene: G/G/B, Icons (2018)
AVN Awards – Nominee: Best Virtual Reality Sex Scene, American Daydreams 23657 (2017)
AVN Awards – Nominee: Female Performer of the Year
Nightmoves – Nominee: Best Body
Spank Bank Awards – Nominee: Areola of the Gods
Spank Bank Awards – Winner: Best Legs
Spank Bank Awards – Nominee: Bewitching Brunette of the Year
Spank Bank Awards – Nominee: Excellence in Muff Maintenance (Best Groomed Bush)
Spank Bank Awards – Nominee: Master of Missionary
Spank Bank Awards – Nominee: Most Beautiful Seductress
Spank Bank Awards – Nominee: Most Photogenic Nymphomaniac
Spank Bank Awards – Nominee: Porn's 'It' Girl
Spank Bank Awards – Nominee: Queen of Cunnilingus (Girl/Girl Star of the Year)
Spank Bank Awards – Nominee: The Dirty Little Slut of the Year (FPOTY)
Spank Bank Awards – Nominee: The Sexiest Woman Alive
Spank Bank Awards – Nominee: Threesome Savant of the Year
Spank Bank Awards – Nominee: VR Star of the Year
Spank Bank Technical Awards – Winner: Best Food Palate
XBiz Awards – Nominee: Best Scene – Clip Site, Ocean Drive (2018)
XRCO Awards – Nominee: Awesome Analist
XRCO Awards – Nominee: Star Showcase, Ariana Marie: A Little Bit Harder (2018)
2018 Award Wins and Nominations
AVN Awards – Nominee: Best Anal Sex Scene, Natural Beauties 2 (2016)
AVN Awards – Nominee: Best Three-Way Sex Scene – B/B/G, Nerds (2017)
AVN Awards – Nominee: Best Three-Way Sex Scene: G/G/B, Art of Anal Sex 4 (2017)
Nightmoves – Nominee: Best Body
Nightmoves – Nominee: Best Female Performer
Spank Bank Awards – Nominee: Best Legs
Spank Bank Awards – Nominee: Excellence in 'Lawn' Maintenance (Best Groomed Bush)
Spank Bank Awards – Nominee: Most Beautiful Seductress
Spank Bank Awards – Nominee: Most Photogenic Nymphomaniac
Spank Bank Awards – Nominee: Most Talented Tongue (Best Girl/Girl Kisser of the Year)
Spank Bank Awards – Nominee: Porn's 'It' Girl
Spank Bank Awards – Nominee: Prettiest Girl In Porn
Spank Bank Awards – Nominee: Pretty In Pink (Prettiest Pussy)
Spank Bank Awards – Nominee: Sharing Is Caring (Cumswapping Cutie of the Year)
Spank Bank Awards – Nominee: Tightest Vag
Spank Bank Technical Awards – Winner: Best Lingerie / Heels Collection
XBiz Awards – Nominee: Female Performer of the Year
2017 Award Wins and Nominations
AVN Awards – Nominee: Best Anal Sex Scene, Art of Anal Sex 2 (2016)
AVN Awards – Nominee: Best Girl/Girl Sex Scene, Let It Ride (2016)
Spank Bank Awards – Nominee: Best Legs
Spank Bank Awards – Nominee: Best 'O' Face
Spank Bank Awards – Nominee: Most Photogenic Nymphomaniac
Spank Bank Awards – Nominee: Prettiest Girl In Porn
Spank Bank Awards – Nominee: Pretty In Pink (aka Prettiest Pussy)
Spank Bank Awards – Winner: Tightest Twat
XBiz Awards – Nominee: Best Scene – Vignette Release, Art of Anal Sex 2 (2016)
2016 Award Wins and Nominations
AVN Awards – Nominee: Best Three-Way Sex Scene – B/B/G, Slut Puppies 9 (2014)
AVN Awards – Nominee: Best Three-Way Sex Scene: G/G/B, Just Jillian (2015)
Spank Bank Awards – Nominee: Born To Hand Job
Spank Bank Awards – Nominee: Most Adorable Slut
Spank Bank Awards – Nominee: Tightest Twat
XBiz Awards – Nominee: Best Scene – All-Sex Release, Just Jillian (2015)
2015 Award Wins and Nominations
AVN Awards – Nominee: Best New Starlet
AVN Awards – Nominee: Best Three-Way Sex Scene: G/G/B, Keisha (2014)
AVN Awards – Nominee: Fan Award: Cutest Newcomer
Spank Bank Awards – Nominee: America's Porn Sweetheart
Spank Bank Awards – Nominee: Most Adorable Slut
Spank Bank Awards – Nominee: Prettiest Girl In Porn
Spank Bank Technical Awards – Winner: Ariana Grande's Sluttier Doppleganger
XBiz Awards – Nominee: Best New Starlet
2014 Award Wins and Nominations
Nightmoves – Nominee: Best New Starlet
Nightmoves Fan Awards – Nominee: Best New Starlet
Ariana Marie Biography References