5'2″ / 114 lbs

34C-21-33

Black / Brown

32 Years Old
This Jennifer White biography exhibits some of of the wonderful attributes of this absolutely stunning doll.
Jennifer White says her motivation for doing porn can be summed up in four words: I love big cock. Jennifer's big breasts and competition-earning passion for fitness have propelled her to social media fame, and now she's looking to take over the porn biz.
A slut of simple pleasures, Jennifer likes shopping, hanging with buddies, and trying new restaurants.
Her alluring accent makes every moan of joy all the more enjoyable, and no matter whether she's shooting glamcore, fetish, or straight up hardcore screwing, every one of her scenes is unforgettable. She's the seductive goddess whose intoxicating allure dominates a room the second she enters a scene.
Her tight body and fun loving dynamic character earned her a position on the best pornstar strippers list. In fact, the only thing that Jennifer White enjoys as much as getting screwed by a nice big cock is eating a stunning pink cunt, so you know this is a chick who knows what she's doing.
Jennifer White Biography Summary
Jennifer White was born in Agoura Hills, CA, USA on 6/Feb/1988 which makes her an Aquarius. Her measurements are 34C-21-33, she weighs in at 114 lbs (52 kg) and stands at 5'2″ (157 cm). Her body is average with real/natural 34C ripe tits. She has captivating brown eyes and silky black hair.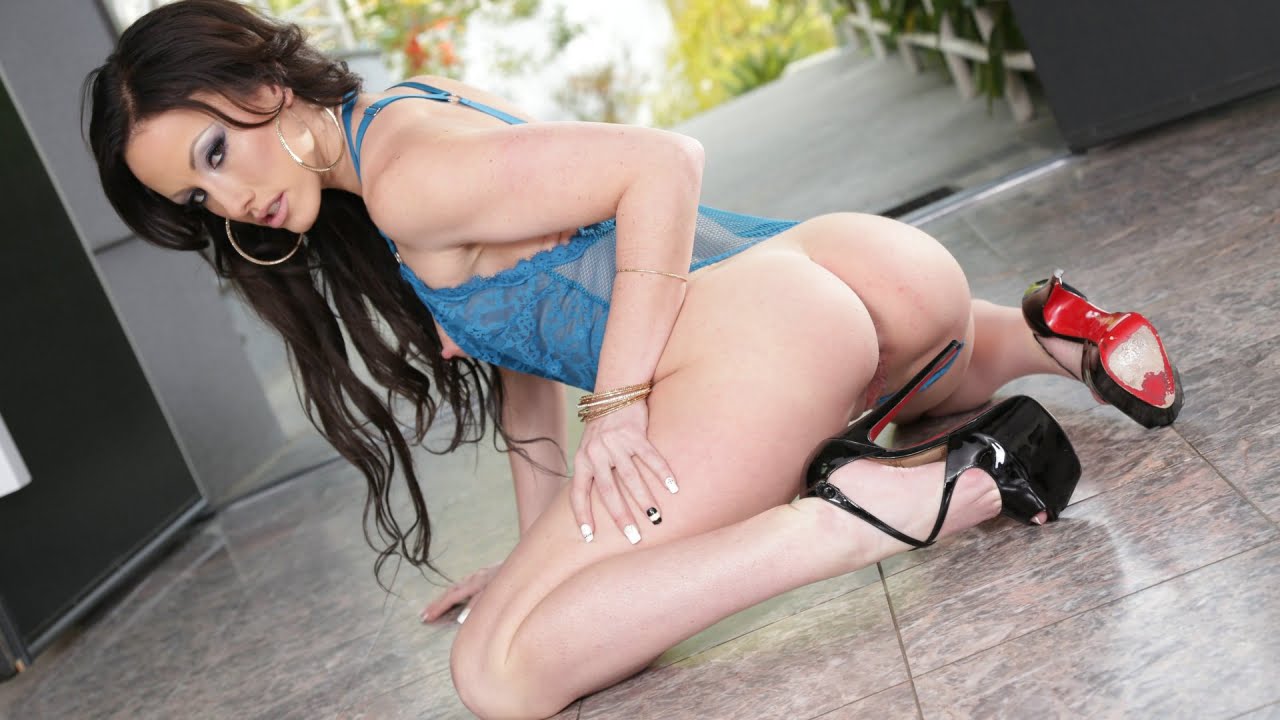 2021 Award Wins and Nominations
AVN Awards – Nominee: Best Group Sex Scene, Fuck Club 3 (2019)
AVN Awards – Nominee: Fan Award: Favorite Female Porn Star
2020 Award Wins and Nominations
AVN Awards – Nominee: Fan Award: Favorite Female Porn Star
Spank Bank Awards – Nominee: Cosplay Queen
Spank Bank Awards – Nominee: Deepest Throat
Spank Bank Awards – Nominee: Size Queen
Spank Bank Awards – Nominee: The Total Package
Spank Bank Technical Awards – Winner: Transcended Supreme Sexiness
2019 Award Wins and Nominations
AVN Awards – Nominee: Best Group Sex Scene, Fuck Club (2018)
AVN Awards – Nominee: Best Oral Sex Scene, Deadpool XXX (2018)
Nightmoves – Nominee: Unsung Performer Of The Year
Spank Bank Awards – Nominee: Big Dick Adventurist of the Year
Spank Bank Awards – Winner: Contessa of Cum
Spank Bank Awards – Nominee: Cuckold Queen of the Year
Spank Bank Awards – Nominee: Gloryhole Guru of the Year
Spank Bank Awards – Nominee: Indestructable Butthole
Spank Bank Awards – Nominee: Most Comprehensive Utilization of All Orifices
Spank Bank Awards – Nominee: Oral Authority of the Year
Spank Bank Awards – Nominee: POV Perfectionist of the Year
Spank Bank Awards – Nominee: Royal Majesty of the Stripper Pole
Spank Bank Awards – Nominee: Size Queen
Spank Bank Awards – Nominee: Spit Roasted Superstar of the Year
Spank Bank Awards – Nominee: The Sexiest Woman Alive
Spank Bank Technical Awards – Winner: A Decade of Under Appreciated Excellence
2018 Award Wins and Nominations
AVN Awards – Nominee: Best Group Sex Scene, Blacked Out 7 (2017)
AVN Awards – Nominee: Best Three-Way Sex Scene: G/G/B, Jews Love Black Cock (2017)
Nightmoves – Nominee: Most Underrated Female Performer
Spank Bank Awards – Nominee: (Reverse) Cowgirl Connoisseur of the Year
Spank Bank Awards – Nominee: Airtight Angel of the Year
Spank Bank Awards – Nominee: Amazing Anal Artist of the Year
Spank Bank Awards – Nominee: ATM Machine
Spank Bank Awards – Nominee: BBC Lover of the Year
Spank Bank Awards – Winner: Blowbang / Bukkake Badass of the Year
Spank Bank Awards – Nominee: Cock Worshipper of the Year (Best Whore Knees)
Spank Bank Awards – Nominee: DP Dynamo of the Year
Spank Bank Awards – Nominee: Facial Cum Target of the Year
Spank Bank Awards – Winner: Gangbanged Girl of the Year
Spank Bank Awards – Nominee: Most Comprehensive Utilization of All Orifices
Spank Bank Awards – Nominee: My (Wet) Dream Girl
Spank Bank Awards – Nominee: Pretty In Pink (Prettiest Pussy)
Spank Bank Awards – Nominee: Size Queen
Spank Bank Awards – Nominee: The Dirty Little Slut of the Year
Spank Bank Awards – Nominee: The Most Spanked To Girl of the Year
Spank Bank Technical Awards – Winner: Most Overdue For Her Own Showcase
XCritic Awards – Nominee: Underrated Starlet
2017 Award Wins and Nominations
AVN Awards – Nominee: Fan Award: Most Epic Ass
Spank Bank Awards – Nominee: ATM Machine
Spank Bank Awards – Nominee: Best 'O' Face
Spank Bank Awards – Nominee: Bionic Butthole
Spank Bank Awards – Nominee: Born To Hand Job
Spank Bank Awards – Nominee: Creampied Cutie of the Year
Spank Bank Awards – Nominee: My (Wet) Dream Girl
Spank Bank Awards – Winner: Pretty In Pink (aka Prettiest Pussy)
2016 Award Wins and Nominations
AVN Awards – Nominee: Fan Award: Best Boobs
Spank Bank Awards – Nominee: Asshole (The Sexy Kind) of the Year
Spank Bank Awards – Nominee: ATM Machine
Spank Bank Awards – Nominee: Best All Around Porn Goddess
Spank Bank Awards – Winner: Bionic Butthole
Spank Bank Awards – Nominee: DP Diva of the Year
Spank Bank Awards – Nominee: Hardest Working Ho in Ho Biz
Spank Bank Awards – Nominee: Most Comprehensive Utilization of All Orifices
Spank Bank Awards – Nominee: Most Spanked To Girl of the Year
Spank Bank Awards – Nominee: Sexiest Woman Alive
Spank Bank Awards – Nominee: Smooth As Silk (aka Best Bald Beaver)
Spank Bank Awards – Nominee: Wet Dream Girl
Spank Bank Technical Awards – Winner: Baby Batter Addict
Spank Bank Technical Awards – Winner: Piledriver Princess
2015 Award Wins and Nominations
AVN Awards – Nominee: Fan Award: Hottest Ass
Spank Bank Awards – Nominee: Asshole (The Sexy Kind) of the Year
Spank Bank Awards – Nominee: Bad Ass Brunette of the Year
Spank Bank Awards – Winner: BBC Slut of the Year
Spank Bank Awards – Nominee: Best "O" Face
Spank Bank Awards – Nominee: DP Diva of the Year
Spank Bank Awards – Nominee: Gangbanged Princess of the Year
Spank Bank Awards – Nominee: Hardest Working Ho in Ho Biz
Spank Bank Awards – Nominee: Most Beautiful Seductress
Spank Bank Awards – Nominee: Most Comprehensive Utilization of All Orifices
Spank Bank Awards – Winner: Most Spanked To Girl of the Year
Spank Bank Awards – Nominee: Sexiest Woman Alive
Spank Bank Awards – Nominee: The Contessa of Cum
Spank Bank Technical Awards – Winner: Countess of Contortionism
Spank Bank Technical Awards – Winner: Indestructable Poop Chute
Spank Bank Technical Awards – Winner: Prototype of All Future Sex Machines
2014 Award Wins and Nominations
AVN Awards – Nominee: Best Actress, Stripper 1 (2012)
AVN Awards – Nominee: Best Group Sex Scene, Party with Rikki Six (2013)
AVN Awards – Nominee: Best Solo Sex Scene, Teasers: Extreme Public Adventures 7 (2012)
AVN Awards – Nominee: Most Outrageous Sex Scene, 50 Guy Cream Pie 9 (2013)
Spank Bank Awards – Nominee: Asshole (The Sexy Kind) of the Year
Spank Bank Awards – Nominee: BBC Slut of the Year
Spank Bank Awards – Nominee: Best Body
Spank Bank Awards – Nominee: Dirty Little Slut of the Year
Spank Bank Awards – Nominee: DP'd Dynamo of the Year
Spank Bank Awards – Nominee: Gangbanged Princess of the Year
Spank Bank Awards – Nominee: Hardest Working Ho in Ho Biz
Spank Bank Awards – Nominee: Mattress Actress of the Year
Spank Bank Awards – Nominee: Most Comprehensive Utilization of All Orifices
Spank Bank Awards – Nominee: Most Spanked To Girl of the Year
Spank Bank Awards – Nominee: Sexiest Woman Alive
Spank Bank Awards – Nominee: The Contessa of Cum
Spank Bank Awards – Nominee: The Total Package
Spank Bank Awards – Nominee: Wet Dream Girl
XBiz Awards – Nominee: Best Actress – Couples-Themed Release, Stripper 1 (2012)
XBiz Awards – Nominee: Best Scene – Couples-Themed Release, Stripper 1 (2012)
XRCO Awards – Nominee: Superslut of the Year
2013 Award Wins and Nominations
AVN Awards – Nominee: Best Anal Sex Scene, Star Wars XXX: A Porn Parody (2012)
AVN Awards – Nominee: Best Three-Way Sex Scene: G/G/B, Farm Girls Gone Bad (2011)
Sex Awards – Nominee: Sexiest Adult Star
Spank Bank Awards – Nominee: Asshole (The Sexy Kind) of the Year
Spank Bank Awards – Nominee: Breakout Star of the Year
Spank Bank Awards – Nominee: Cock Crazed Cumaholic of the Year
Spank Bank Awards – Winner: Gangbanged Princess of the Year
Spank Bank Awards – Nominee: Most Beautiful Seductress
Spank Bank Awards – Nominee: Most Comprehensive Utilization of All Orifices
Spank Bank Awards – Nominee: Most Spanked To Girl of the Year
Spank Bank Awards – Nominee: Porn's Next "It" Girl
Spank Bank Technical Awards – Winner: Best Use of All Her Fuck Sockets
Spank Bank Technical Awards – Winner: Hardest Working Ho in the Jizz Biz
Spank Bank Technical Awards – Winner: The Best Is Yet To Cum
2012 Award Wins and Nominations
AVN Awards – Nominee: Best Oral Sex Scene, Sloppy Head 3 (2010)
AVN Awards – Nominee: Best POV Sex Scene, Jerkoff Material 6 (2011)
2011 Award Wins and Nominations
AVN Awards – Nominee: Best New Starlet
Jennifer White Biography References