5'7″ / 121 lbs

34C-25-34

Brown / Blue

24 Years Old
This Jillian Janson biography presents several of the incredible qualties of this positively gorgeous fox.
This nice starlet is not afraid to play rough, and she lives to indulge even the wildest dream.
While searching for a new chick or boy to play with, the punk rock princess discovered the alt-music scene, and would jam out while masturbating to online porn. You can be sure to find Jillian on all tit sites across the web as she is highly requested.
From her gorgeous breathtaking eyes down to her incredible long luscious legs, this horny woman is meant to be a star, and if you take one look at the way this pretty treat handles a wet cunt, and you'll surely agree. When Jillian isn't busy on set chugging dick, you can find her playing soccer in the park with her friends, or going out to the clubs at night to dance the night away.
Silly, playful, and a whole lot of saucy fun, this big butt beauty makes quite the first impact which is the reason she is one of the best pornstar strippers. Very bisexual, so you know this angelic and charming cutie will be juicy as hell no matter who's filling her holes today.
Best Squirting Pornstar Strippers
.
Jillian Janson Biography Summary
Jillian Janson was born in Minneapolis, MN, USA on 23/May/1995 which makes her a Gemini. Her measurements are 34C-25-34, she weighs in at 121 lbs (55 kg) and stands at 5'7″ (170 cm). Her body is average with real/natural 34C firm tits. She has sparkling blue eyes and silky brown hair.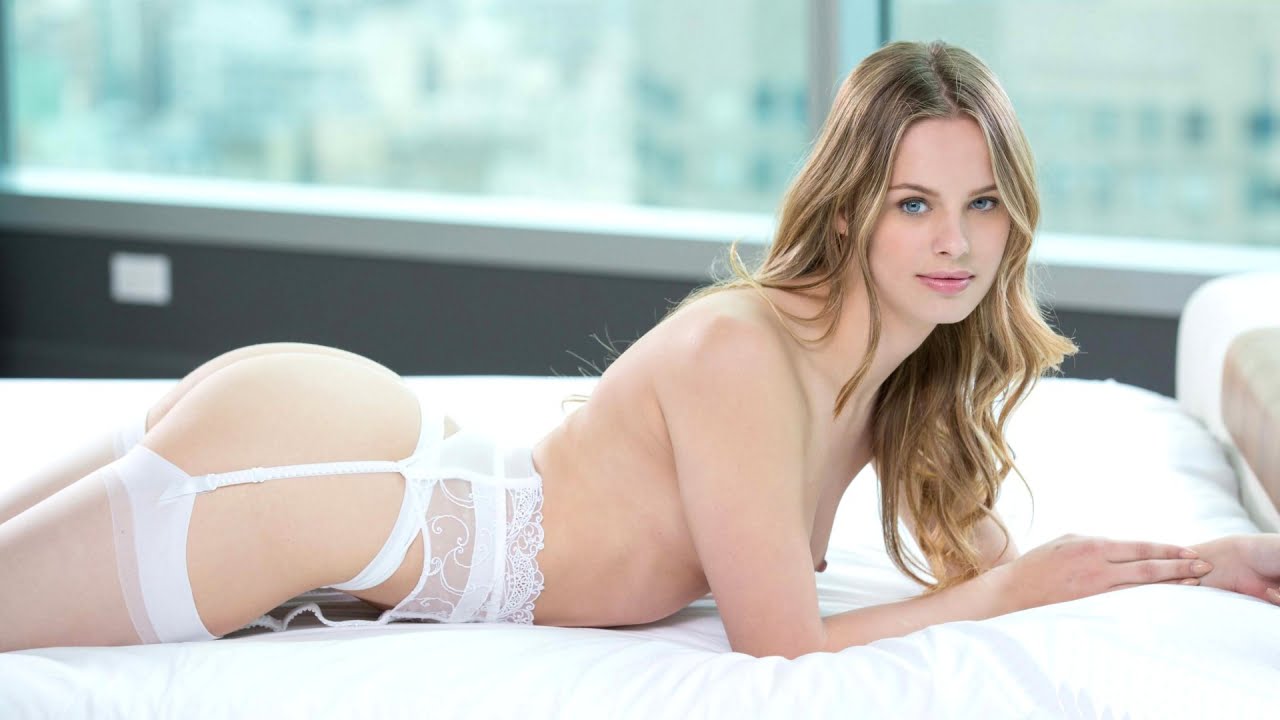 2022 Award Wins and Nominations
AVN Awards – Nominee: Best Foursome/Orgy Sex Scene, Butt Plug Induced Swap (2021)
2021 Award Wins and Nominations
AVN Awards – Nominee: Best All-Girl Group Sex Scene, Popular (2020)
AVN Awards – Nominee: Best Blowbang Scene, First Feedings 2 (2020)
AVN Awards – Nominee: Best Group Sex Scene, Fuck Club 3 (2019)
AVN Awards – Nominee: Best Quarantine Sex Scene, Quarantined With Daddy (2020)
Fleshbot Awards (Straight) – Nominee: Best Girl-Girl Scene, Craving the Touch of One Another (2021)
XRCO Awards – Nominee: Unsung Siren
2020 Award Wins and Nominations
AVN Awards – Winner: Best Virtual Reality Sex Scene, Wanking Dead: Doctor's Orders (2018)
AVN Awards – Nominee: Fan Award: Favorite Female Porn Star
Spank Bank Awards – Nominee: America's Porn Sweetheart
Spank Bank Awards – Nominee: Best Smile
Spank Bank Awards – Nominee: Group / Orgy Maestro of the Year
Spank Bank Awards – Winner: Master of Missionary
Spank Bank Awards – Nominee: Mattress Actress of the Year
Spank Bank Awards – Nominee: Miss Congeniality
Spank Bank Awards – Nominee: Royal Majesty of the Stripper Pole
Spank Bank Awards – Nominee: Sage of 69
XBiz Awards – Nominee: Best Actress – Erotic-Themed Movie, Silent Caller (2019)
XCritic Awards – Winner: Underrated Starlet
2019 Award Wins and Nominations
AVN Awards – Nominee: Best Oral Sex Scene, Swallowed 11 (2017)
AVN Awards – Nominee: Best Three-Way Sex Scene – B/B/G, StarFucked (2018)
AVN Awards – Nominee: Mainstream Venture of the Year
Nightmoves – Nominee: Best Adult Star Feature Dancer
Nightmoves – Nominee: Best Body
Nightmoves – Nominee: Unsung Performer Of The Year
Spank Bank Awards – Nominee: America's Porn Sweetheart
Spank Bank Awards – Nominee: Areola of the Gods
Spank Bank Awards – Nominee: Best All Around Porn Goddess
Spank Bank Awards – Nominee: Best Smile
Spank Bank Awards – Winner: Best Swallower
Spank Bank Awards – Nominee: Contessa of Cum
Spank Bank Awards – Nominee: Creampied Cutie of the Year
Spank Bank Awards – Nominee: Master of Missionary
Spank Bank Awards – Nominee: Miss Congeniality
Spank Bank Awards – Nominee: Most Talented Tongue (Best Girl/Girl Kisser of the Year)
Spank Bank Awards – Nominee: My (Wet) Dream Girl
Spank Bank Awards – Nominee: Oral Authority of the Year
Spank Bank Awards – Nominee: Prettiest Girl In Porn
Spank Bank Awards – Nominee: Royal Majesty of the Stripper Pole
Spank Bank Awards – Nominee: Sloppy Head Savant of the Year
Spank Bank Awards – Nominee: Spit Roasted Superstar of the Year
Spank Bank Technical Awards – Winner: Most Appreciative Porn Superstar
2018 Award Wins and Nominations
Nightmoves – Nominee: Best Body
Nightmoves – Nominee: Most Underrated Female Performer
Spank Bank Awards – Nominee: (Reverse) Cowgirl Connoisseur of the Year
Spank Bank Awards – Nominee: America's Porn Sweetheart
Spank Bank Awards – Nominee: Best 'Just Got Fucked' Hair
Spank Bank Awards – Winner: Best Smile
Spank Bank Awards – Nominee: Excellence in 'Lawn' Maintenance (Best Groomed Bush)
Spank Bank Awards – Nominee: Hardest Working Ho in Ho Biz
Spank Bank Awards – Nominee: Instagram Girl of the Year
Spank Bank Awards – Winner: Most Beautiful Seductress
Spank Bank Awards – Nominee: My (Wet) Dream Girl
Spank Bank Awards – Nominee: Prettiest Girl In Porn
Spank Bank Awards – Nominee: Pretty In Pink (Prettiest Pussy)
Spank Bank Awards – Nominee: Royal Majesty of the Stripper Pole
Spank Bank Awards – Nominee: Sharing Is Caring (Cumswapping Cutie of the Year)
Spank Bank Awards – Nominee: Super Squirter of the Year
Spank Bank Awards – Nominee: The Most Spanked To Girl of the Year
Spank Bank Awards – Nominee: The Sexiest Woman Alive
Spank Bank Technical Awards – Winner: Shining Brighter Than The North Star
XBiz Awards – Nominee: Best Sex Scene – All-Sex Release, Her Sexual Fantasy (2017)
2017 Award Wins and Nominations
AVN Awards – Nominee: Best Anal Sex Scene, Top Models (2015)
AVN Awards – Nominee: Best Oral Sex Scene, Throat Training 2 (2016)
AVN Awards – Nominee: Female Performer of the Year
Spank Bank Awards – Nominee: America's Porn Sweetheart
Spank Bank Awards – Nominee: Asshole (The Sexy Kind) of the Year
Spank Bank Awards – Nominee: Best All Around Porn Goddess
Spank Bank Awards – Nominee: Best 'Come Fuck Me' Eyes
Spank Bank Awards – Nominee: Best 'Just Got Fucked' Hair
Spank Bank Awards – Nominee: Best Legs
Spank Bank Awards – Nominee: Best Smile
Spank Bank Awards – Nominee: Dirty Little Slut of the Year
Spank Bank Awards – Nominee: Excellence in 'Lawn' Maintenance (aka Best Groomed Bush)
Spank Bank Awards – Winner: Instagram Girl of the Year
Spank Bank Awards – Nominee: Most Beautiful Seductress
Spank Bank Awards – Nominee: My (Wet) Dream Girl
Spank Bank Awards – Nominee: Natural Born Cock Killer
Spank Bank Awards – Nominee: Prettiest Girl In Porn
Spank Bank Awards – Nominee: Sexiest Woman Alive
Spank Bank Awards – Nominee: Sharing Is Caring (Cumswapping Cutie of the Year)
Spank Bank Awards – Winner: The Total Package
Spank Bank Technical Awards – Winner: Most Artistic Booty Selfies
XBiz Awards – Nominee: Best Sex Scene – All-Sex Release, Black and White 2 (2014)
XRCO Awards – Nominee: Orgasmic Oralist of the Year
2016 Award Wins and Nominations
AVN Awards – Nominee: Best Anal Sex Scene, Just Jillian (2015)
AVN Awards – Nominee: Best Double Penetration Sex Scene, Just Jillian (2015)
AVN Awards – Nominee: Best Girl/Girl Sex Scene, Women Seeking Women 110 (2014)
AVN Awards – Nominee: Best Oral Sex Scene, Just Jillian (2015)
AVN Awards – Winner: Best POV Sex Scene, Jules Jordan's Eye Contact (2015)
AVN Awards – Nominee: Best Three-Way Sex Scene: G/G/B, Just Jillian (2015)
AVN Awards – Nominee: Fan Award: Favorite Female Porn Star
AVN Awards – Nominee: Female Performer of the Year
Spank Bank Awards – Nominee: America's Porn Sweetheart
Spank Bank Awards – Nominee: Best 'Just Got Fucked' Hair
Spank Bank Awards – Nominee: Best Legs
Spank Bank Awards – Nominee: Best Smile
Spank Bank Awards – Winner: Dirty Little Slut of the Year
Spank Bank Awards – Nominee: Excellence in Lawn Maintenance (aka Best Groomed Bush)
Spank Bank Awards – Nominee: Most Awe Inspiring Gape
Spank Bank Awards – Nominee: Most Beautiful Seductress
Spank Bank Awards – Nominee: Prettiest Girl In Porn
Spank Bank Awards – Nominee: Sexiest Woman Alive
Spank Bank Awards – Nominee: The Total Package
Spank Bank Awards – Winner: Wet Dream Girl
Spank Bank Technical Awards – Winner: Friendliest Drop Dead Beauty On Earth
Spank Bank Technical Awards – Winner: Rave Monster
XBiz Awards – Nominee: Best Scene – All-Sex Release, Just Jillian (2015)
XRCO Awards – Nominee: Orgasmic Analist of the Year
XRCO Awards – Nominee: Orgasmic Oralist of the Year
2015 Award Wins and Nominations
AVN Awards – Nominee: Best Group Sex Scene, Manuel Ferrara's Reverse Gangbang 2 (2014)
AVN Awards – Nominee: Best New Starlet
AVN Awards – Nominee: Fan Award: Cutest Newcomer
Nightmoves – Winner: Best Female Performer
Nightmoves Fan Awards – Nominee: Best Female Performer
Spank Bank Awards – Nominee: America's Porn Sweetheart
Spank Bank Awards – Nominee: Bad Ass Brunette of the Year
Spank Bank Awards – Nominee: Best High Speed DSL (Dick Sucking Lips)
Spank Bank Awards – Winner: Best Smile
Spank Bank Awards – Nominee: Most Beautiful Seductress
Spank Bank Awards – Nominee: Newcummer of the Year
Spank Bank Awards – Nominee: Porn's Next "It" Girl
Spank Bank Awards – Winner: Prettiest Girl In Porn
Spank Bank Awards – Nominee: The Girl Next Door … Only Better
Spank Bank Awards – Nominee: The Total Package
Spank Bank Technical Awards – Winner: Teenage Dream
Spank Bank Technical Awards – Winner: The Human Party
XBiz Awards – Nominee: Best New Starlet
XRCO Awards – Nominee: New Starlet of the Year
2014 Award Wins and Nominations
Nightmoves – Nominee: Best New Starlet
Nightmoves Fan Awards – Nominee: Best New Starlet
Jillian Janson Biography References