5'1″ / 94 lbs

38C-23-35

Brown / Brown

38 Years Old
This Marica Hase biography exhibits several of the wonderful features of this absolutely attractive doll.
When it comes to sex, to this Marica Hase it isn't a phase, it's a lifestyle.
While being short in stature, she still packs a punch with her great boobs. From her long petite legs to her stunning big boobs, every inch of Marica is ready for banging.
Her smooth, lightly tanned skin has a sprinkling of saucy beauty marks that point the way to some of her most sensitive places. She keeps her looks looking tight, toned, and saucy by eating vegetarian, doing lots of pilates, and even learning mixed martial arts. Marica Hase is one of the best pornstar strippers who is completely dick crazy, and simply enjoys to suck cock.
So if you want to see a nasty nympho in action who's even more of a aroused fanatic than you are, don't miss the one and only Marica.
When Marica Hase turned 29, she resolved to make her first appearance in the adult porn world. She has been in the adult world for 9 years and has banged in over 433 porn scenes.
Marica Hase is featured on
Best Asian Pornstar Strippers
.
Marica Hase Biography Summary
Marica Hase was born in Tokyo, Japan on 26/Sep/1981 which makes her a Libra. Her measurements are 38C-23-35, she weighs in at 94 lbs (43 kg) and stands at 5'1″ (155 cm). Her body is slim with real/natural 34C ripe tits. She has lustful brown eyes and thick brown hair.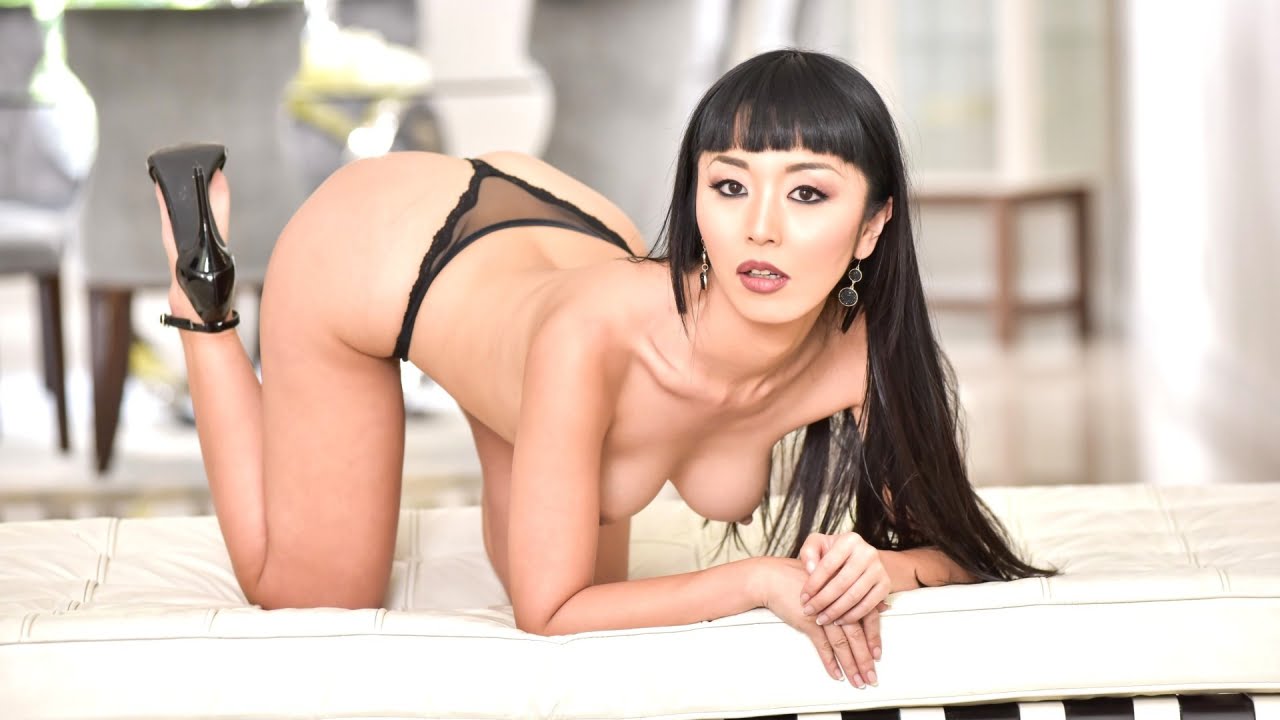 2022 Award Wins and Nominations
AVN Awards – Nominee: Best Foursome/Orgy Sex Scene, Chaired (2021)
2021 Award Wins and Nominations
AVN Awards – Nominee: Mainstream Venture of the Year
Fleshbot Awards (Straight) – Nominee: Best Fansite Presence
2020 Award Wins and Nominations
Urban X Awards – Inducted: Hall of Fame
XBiz Awards – Nominee: Best Sex Scene – All-Sex , Invitation 4 (2018)
XBiz Awards – Nominee: Best Sex Scene – Gonzo, Craving Anal 2 (2018)
2019 Award Wins and Nominations
AVN Awards – Nominee: Best All-Girl Group Sex Scene, Carnal (2018)
Spank Bank Awards – Nominee: Asian Empress of the Year
Spank Bank Awards – Nominee: Best Live Performance
Spank Bank Awards – Nominee: Blowbang / Bukkake Badass of the Year
Spank Bank Awards – Winner: Countess of Contortionism
Spank Bank Awards – Nominee: Life Sized Human Hand Puppet (Best Fistee)
Spank Bank Awards – Nominee: Masterful Masseuse of the Year
Spank Bank Awards – Nominee: Super Squirter of the Year
Spank Bank Technical Awards – Winner: Most Inspirational
Urban X Awards – Nominee: Female Performer
XBiz Awards – Nominee: Best Sex Scene – Virtual Reality, Bachelor Party Orgy to Remember (2017)
2018 Award Wins and Nominations
AVN Awards – Nominee: Best Virtual Reality Sex Scene, Fuck Bill (2017)
Spank Bank Awards – Winner: Asian Empress of the Year
Spank Bank Awards – Nominee: Doctoral Degree in Dildology
Spank Bank Awards – Nominee: Facial Cum Target of the Year
Spank Bank Awards – Nominee: Fun Sized (Spinner of the Year)
Spank Bank Awards – Nominee: Super Squirter of the Year
Spank Bank Awards – Nominee: VR Star of the Year
XBiz Awards – Nominee: Best Sex Scene – Virtual Reality, My Naughty Massage 22361 (2017)
2017 Award Wins and Nominations
Spank Bank Awards – Nominee: Countess of Contortionism
Spank Bank Awards – Nominee: Creampied Cutie of the Year
Spank Bank Awards – Nominee: Imported Enchantress of the Year
Spank Bank Awards – Nominee: Two Hot Dogs in a Hallway
Spank Bank Awards – Nominee: Webcam / Skype Show Girl of the Year
Spank Bank Technical Awards – Winner: Slutty Samuri
2016 Award Wins and Nominations
AVN Awards – Nominee: Fan Award: Favorite Female Porn Star
Spank Bank Awards – Nominee: Bondage Artiste of the Year
Spank Bank Awards – Nominee: Countess of Contortionism
Spank Bank Awards – Nominee: Imported Temptress of the Year
Spank Bank Awards – Nominee: Most Underrated Slut
Spank Bank Awards – Nominee: Super Squirter of the Year
Spank Bank Technical Awards – Winner: Geisha of Gash
Spank Bank Technical Awards – Winner: Living Anime Fairy Fuck Princess
2015 Award Wins and Nominations
AVN Awards – Nominee: Best Sex Scene in a Foreign-Shot Production, XXX Fucktory: The Auditions (2014)
AVN Awards – Nominee: Fan Award: Kinkiest Performer
Spank Bank Awards – Nominee: Imported Temptress of the Year
Spank Bank Awards – Nominee: Life Sized Human Hand Puppet (Best Fistee)
Spank Bank Technical Awards – Winner: Most Likely To Star In Her Own XXX Anime Feature
XBiz Awards – Nominee: Foreign Female Performer of the Year
2014 Award Wins and Nominations
AVN Awards – Nominee: Female Foreign Performer of the Year
Spank Bank Awards – Nominee: International Fuck Bunny
XBiz Awards – Nominee: Female Foreign Performer of the Year
2013 Award Wins and Nominations
Sex Awards – Nominee: Sexiest Adult Star
Marica Hase Biography References