5'5″ / 125 lbs

34A-23-34

Brown / Blue

22 Years Old
This Tiffany Tatum biography showcases several of the amazing qualties of this positively gorgeous babe.
With her tall, toned, and fancy physique, Tiffany Tatum could own the catwalk, but this big boobed bombshell would rather take off her clothes than wear them. This multi-skilled hottie put on some of the hottest smut performances we've seen in a long time period.
Describing herself as a sensual person, Tiffany uses her position fucking on film as an outlet for experimentation, trying things she had always fantasized about, but did not had the opportunity to try.
In fact, the only thing that Tiffany is more passionate about than her furry buddies is getting fucked on film. With a athletic and tight physique, and one of the best pair of tits we've ever laid our eyes on, it's easy to understand why Tiffany is such high demand.
Tiffany Tatum is one of the best pornstar strippers due to her beautiful looks, perfect handfuls of tits and ass, and pretty eyes. Check out her awesome performances to see what a real award-winning twat looks like.
This smouldering model was 22 years old when she began screwing for us to view. She has been in the XXX scene for 2 years and has screwed in over 295 porn movies.
Tiffany Tatum is featured on
Pornstar with Tattoos Strippers
.
Tiffany Tatum Biography Summary
Tiffany Tatum was born in Hungary on 14/Aug/1997 which makes her a Leo. Her measurements are 34A-23-34, she weighs in at 125 lbs (57 kg) and stands at 5'5″ (165 cm). Her body is slim with real/natural 34A ripe tits. She has sexy blue eyes and thick brown hair.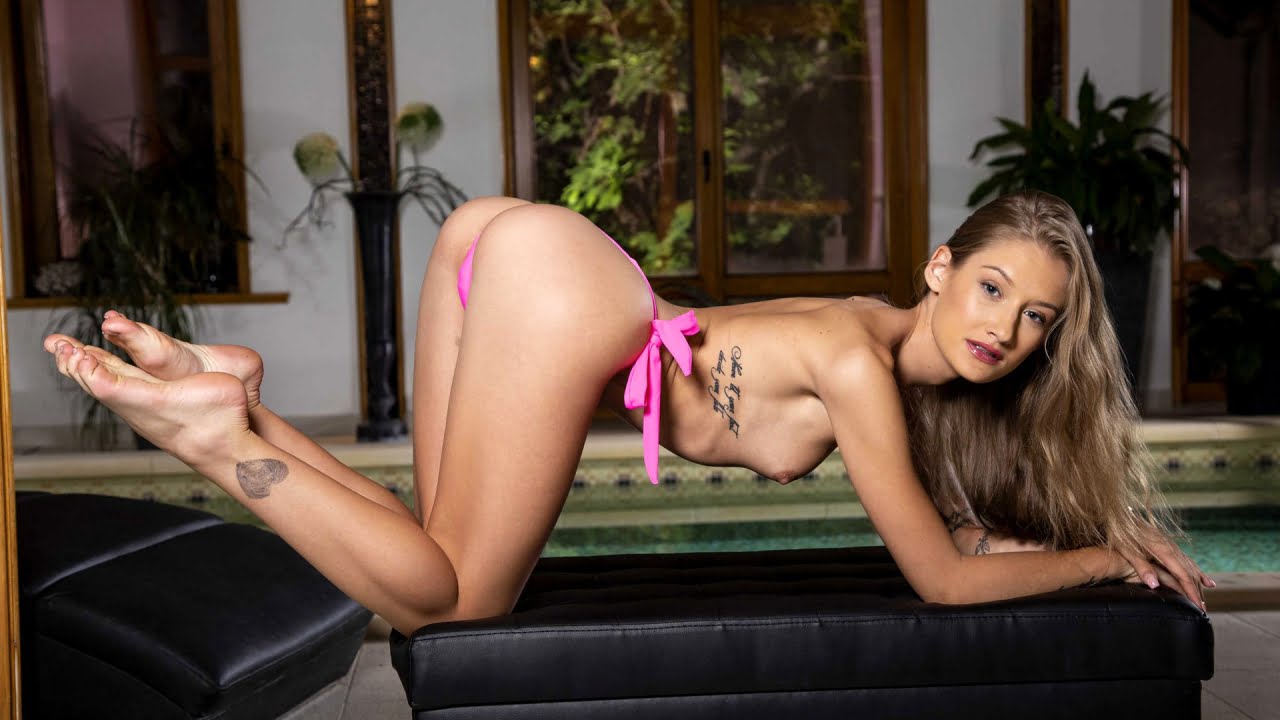 2021 Award Wins and Nominations
AVN Awards – Nominee: Best Foreign-Shot Group Sex Scene, Join Us (2019)
AVN Awards – Nominee: Female Foreign Performer of the Year
XBiz Europa Awards – Nominee: Best Sex Scene – Glamcore, Private Gold 236: Newton, Genius and Stud (2019)
XBiz Europa Awards – Nominee: Best Sex Scene – Lesbian, Cherry's Anal Beauties (2021)
XBiz Europa Awards – Winner: Best Sex Scene – Lesbian, Catch Me If You Can (2020)
XBiz Europa Awards – Nominee: Female Performer of the Year
2020 Award Wins and Nominations
AVN Awards – Winner: Best Foreign-Shot All-Girl Sex Scene, Bacchanalia (2019)
AVN Awards – Nominee: Female Foreign Performer of the Year
Spank Bank Awards – Nominee: Best Live Performance
Spank Bank Awards – Nominee: Downward Doggystyle
Spank Bank Awards – Nominee: European Enchantress of the Year
Spank Bank Awards – Nominee: Facial Cum Target of the Year
XBiz Awards – Nominee: Foreign Female Performer of the Year
XBIZ Europa Awards – Nominee: Best Sex Scene – Feature Movie, Femme parfaite (2019)
XBIZ Europa Awards – Nominee: Best Sex Scene – Glamcore, Russian Institute 25: La surveillante generale (2019)
XBIZ Europa Awards – Nominee: Best Sex Scene – Gonzo, Rocco's True Stories 2 (2019)
XBIZ Europa Awards – Winner: Best Sex Scene – Gonzo, My Name is Zaawaadi (2020)
XBIZ Europa Awards – Nominee: Best Sex Scene – Lesbian, Bacchanalia (2019)
XBIZ Europa Awards – Nominee: Best Sex Scene – Lesbian, Bad Girls 1: Lesbian Addiction (2018)
XBIZ Europa Awards – Nominee: Female Performer of the Year
2019 Award Wins and Nominations
AVN Awards – Nominee: Best Foreign-Shot All-Girl Sex Scene, Girl Crush Up Close (2018)
AVN Awards – Nominee: Female Foreign Performer of the Year
Spank Bank Awards – Nominee: Best 'After' Hair
Spank Bank Awards – Nominee: European Enchantress of the Year
Spank Bank Awards – Nominee: Masterful Masseuse of the Year
Spank Bank Awards – Nominee: Most Fuckable Feet
XBIZ Europa Awards – Nominee: Best Sex Scene – Feature Movie, Rocco's Time Master: Sex Witches (2019)
XBIZ Europa Awards – Nominee: Best Sex Scene – Glamcore, Fashion and Anal (2018)
XBIZ Europa Awards – Nominee: Best Sex Scene – Lesbian, Bad Girls 1: Lesbian Addiction (2018)
XBIZ Europa Awards – Nominee: Best Sex Scene – Lesbian
XBIZ Europa Awards – Nominee: Female Performer of the Year
Tiffany Tatum Biography References